The author Budd Schulberg once quipped about Florida, "…It's a melting pot, a frontier, a place to improve your health or your luck."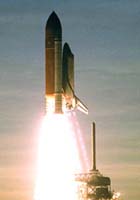 First sighted and explored by Juan Ponce de León in 1513, while on his famous quest for the mythical Fountain of Youth, he subsequently claimed the land for Spain and named it La Florida, meaning "Land of Flowers." Florida has undergone many transformations since that time and is now one of the most popular vacation and retirement destinations in the world.
This tourist magnet is known worldwide as the land of sunshine, orange groves, Disney World, Universal Studios Orlando, and the Kennedy Space Center. Florida is home to the electric city of Miami, stylish beach communities such as South Beach and West Palm, the Florida Keys, the Everglades, and so much more to fill a lifetime of Florida vacations.
Florida Attractions, Vacations & Living
Worldatlas.com now delivers info on the best Florida attractions in some of the hottest vacation areas in this southern family playground. Check out our Orlando Attractions page for the unique Discovery Cove (Swimming with Dolphins!), Aquatica Water Park, and the famous Universal Studios Florida.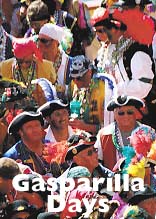 The living is easy, scuba diving is spectacular, and it all feels good in Key West Florida, Southern most point of the nation and home of the most brilliant sunsets on the East Coast. The Tampa attraction page, as with all our city pages, features a map pinpointing the locale of all the activities discussed, including the world famous Busch Gardens Tampa.
Florida is the most popular retirement destination on the planet, so if you're searching for Ponce de Leon's legendary Fountain of Youth, Florida will surely end that search.
"Map of Florida  –  Map of America"
For seniors or kids of all ages who want to play, live, and feel young, a Florida lifestyle has a whole lot to offer.